William G. Moore
Bill graduated from the University of Minnesota in 1969 and received a post graduate degree from Thunderbird Graduate School of International Management in Glendale, Arizona in 1970, when he entered the horticulture business. While establishing Florida as a solid market for the company, Bill also devoted time to developing our international market and gaining some fluency in Spanish. An avid bird watcher, he maintains a Purple Martin colony. Also reading, following local and national politics, cooking and travel to visit friends and family are favorite leisure-time activities.

Judith L Moore
Judy, originally from upstate New York, is our Vice President and has been with us since 1987. She has been involved in virtually every aspect of our business, including customer service and accounting.
Judy has recently begun singing lessons.
While just a couple of years past the cut-off age for American Idol, she does have a beautiful voice. Over the past few years Judy has baked cakes, both wedding and groom, for weddings of friends and family members.
Cheryl DeStefano
Cheryl Destefano recently moved back to the east coast from California. Cheryl is taking over our billing department along with other accounting duties. Cheryl originally came from New Jersey and New York. She has two children and two grandchildren. Cheryl has a wide range of experience having worked in the construction business, mental health industry, and the restaurant business performing accounting and bookkeeping functions.

Lucille Dillin
Lucille came to Florida from New Jersey more than 20 years ago and began working with us immediately. With over 40 years of sales service, and fluency in Spanish, Lucille is a primary contact for our international customers. She also works closely with Karen Kiebler and assists with her customers in the Southeast. In addition to her busy schedule here at BMC, she is a diamond leader for Weight Watchers International. She has been married for 36 years and has 2 daughters, 3 grandchildren, plus has a house full of animals. Habla Espanol.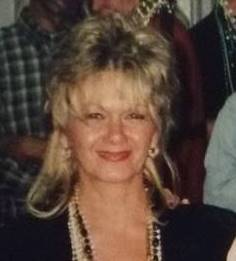 Marlene Hampton
Marlene is our inside customer service and sales representative, serving all Florida customers. She joined us in July of 2005, bringing with her more than 10 years of experience serving wholesale nurseries. A Florida native, Marlene enjoys her time off at the beach swimming and collecting shells and drift wood to create recycled art projects. Her hobbies include painting and gardening. She has been married for 17 years and has 1 daughter. She is also the owner of the Dugout Nursery with her husband.
Ryan Moore
Ryan Moore, the oldest grandson of Bill Moore, grew up around the company and officially joined us in 2014. A techie at heart, he enjoys building high-end computers and keyboards for fun. In fact, he can type at a whopping 130+ WPM! Ryan can assist you with orders, pricing, and almost everything else related to Bill Moore & Co., Inc.